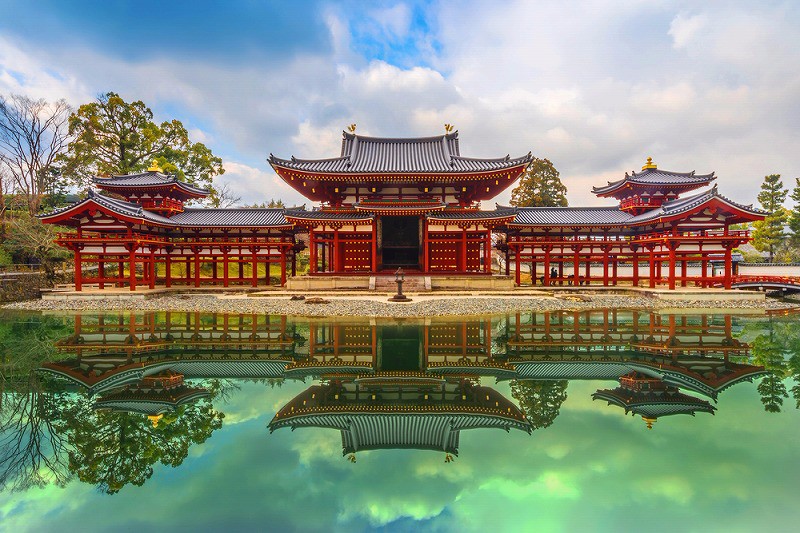 To fail to plan is to plan to fail.

Anon
In the previous four parts in this series about toolchests we examined some aspects of the history of toolchests, as well as the goals, objectives, pros and cons that informed the design and construction of your humble servant's toolchest, and which any effective design should at least consider.
In this post we will examine some of the design criteria your humble servant arrived at after several years of cogitation, and some pitfalls common to the design process you may want to avoid. I hope this discussion will be helpful when you, Gentle Reader, are planning your tool storage solutions.
Background
The subject of this series of posts is a toolchest I made by hand over 26 years ago when living in San Mateo, California.
The basic idea for my toolchest was born many years ago when I found an old British book on woodworking with drawings for a unique toolchest while browsing the darker reaches of the University of Tokyo's library.
My profession has taken me to many locations around the globe, but even if I don't use my tools to earn a living anymore, I still need them nearby for the sake of my mental health. I take this toolchest with me when I am working away from home, sometimes in foreign countries and for years at a time. It contains most of the tools I need when working wood by hand. Therefore, the design was heavily influenced by logistical and environmental factors.
It has English roots, as do I, but it is neither a reproduction of a historical toolchest, nor a slavish imitation of someone else's. It's not a haphazard conglomeration of details cherry-picked from books and the internet because they look cool or some internet guru (this was before the internet) did a video on NoobToob. It took me literally years to research, refine, and complete the design, and although it is based on an old British source, I incorporated details from Japanese casework I felt would help me achieve my performance objectives.
Avoiding the Porcelain Whirlpool of Indecision
Anything of any difficulty worth doing well requires a plan, but a beautiful plan does not spring forth from the mind perfectly shaped. It typically begins with just a framework, or more often, pieces of a framework, to which we attach, over time and through deliberation, the decisions that culminate in a plan. Experience matters during this process, but research and careful deliberation can often compensate for a lack thereof. Let us consider a few aspects of planning in the real world that should influence a toolchest design.
In my day job I manage the planning, design and construction of new commercial buildings and interior fitouts (tenant improvements) in Japan, and while the dollar value of a toolchest is much less than a building, I believe the same planning principles can be applied.
Every building project must have a plan, sometimes called a "program" or "design brief," that describes in writing what the Client requires the completed construction project to accomplish. This document does not include project-specific design drawings, because those aren't necessary or even useful at first, but it still drives the architectural, structural and MEP (mechanical, electrical, plumbing) design. Architects, engineers, consultants and I can help a Client develop this planning document, but ultimately the Client pays the money and lives with the results so the decisions are his to make. This aspect of planning can be difficult for anyone, but most especially for those that are inexperienced, insecure, or too proud to admit they don't know it all.
What many inexperienced Clients don't realize is that, even though they may not be able to get their minds around the hundreds of decisions that must be made, and frequently fail to make them at all, abandoned decisions will still be made, but by default or happenstance instead of intelligent choice. Sometimes the default decisions are justified as "tradition." How convenient. How slothful. I call this "design by neglect."
If a reasonable person manages to struggle through a project, that experience will typically improve his decision-making capabilities greatly. However, occasionally a Client suffers from a mental defect I call "Spiral Decision Neglect Syndrome."
A sufferer of SDNS may imitate but cannot learn. He will not only fail to make critical decisions, but he will become angry when he discovers he lacks the ability and/or the courage to make them, always a sure sign of shame. To conceal his poor ability and protect his pride, this person will remove those capable people around him that could have helped and replace them with yes-men. From that instant the design process will follow an inescapable spiral path into the slimy depths of the porcelain scrying bowl to the fate that awaits all turds. I'm sure you have known people like this and seen the stinky whirlpool of failure that surrounds them as they rise in the corporate world. But I digress.
The wise person will acknowledge they don't have all the answers at first (no one does), but will be diligent enough to work for the answers, having faith they will find them. They will also document the criteria that will drive the decisions that must be made so the design does not veer off into the weeds. I call this process "Defining Performance Criteria." Please note that Performance Criteria typically describe what a thing must do or not do, not so much what it will look like.
Planning Techniques
But what if you don't have experience, or lack confidence in your planning and/or design abilities? Welcome to the club that includes most of humanity: "Admission is free, please pay at the door. Pull up a chair and sit on the floor." Here are my suggestions:
Do research, including reading accounts of both traditional and modern solutions, and personally inspect as many physical examples as possible. Antiques can be very educational. Modern cabinetry can be enlightening;
At the time you begin your research, buy a quality, dedicated paper notebook or artist's sketchbook and fill it with notes of your research and observations, along with hand-sketches, clippings and photographs of your research. Let it ramble. Allow time for all this to percolate in your mind. It's fine to transcribe this notebook to digital format and store the text along with photographs on your computer or cloud, but don't abandon the paper notebook: it's the roadmap that traces your progress;
Determine your Key Performance Criteria ("KPC," more on this below);
Make a sketch of your tool storage system on paper in pencil. Not in Sketchup or AutoCad because you don't want it to be pretty and finished-looking too early, but rather organic and flexible. Ugly is OK too, as my mother always told me as a child (ツ). Too many "CAD Monkeys" deceive themselves with perfect-looking digital drawings early in a design process; Just ask any architect or commercial contractor over 60 years old and they will confirm what I mean;
Determine internal and external dimensions. Get tolerances and clearance matters resolved concretely;
Rework the drawing until it meets your KPC, or rework your KPC to match reality. Perhaps a cardboard mock-up will be helpful if you have difficulty converting lines on paper into a 3-D image in your mind, as many do. This is a skill that can be learned and is worth developing, BTW, and mock-ups can help, a lot;
Get the opinions of independent third parties you trust;
Repeat steps 6 and 7 until you are satisfied, allowing time between each iteration for your brain and eyes to reset. Perfection is unattainable;
Make a final drawing by hand or in digital format. Perfection is unattainable;
Buy wood and hardware and start making sawdust. Don't worry about getting it wrong, just get it made. Perfection is unattainable.
Don't give a thought to appearance until after Step 7. It is human nature to focus on appearance when beginning a design, but that is counter-productive. To the contrary, a wise man will formulate his Key Performance Criteria (Step 3) long before focusing heavily on the project's appearance, because the KPC comprise the key supports in his planning framework. He can then do research and formulate possible solutions in harmony with them, and in due course, after careful consideration, make the myriad necessary decisions before the onset of "design by neglect."
If the process seems overwhelming, break it into little pieces that are not, and knock them off one-by-one.
Part of the planning process must include a thorough understanding of both historical needs and traditional solutions, but with a sharp eye to avoiding past mistakes, while at the same time seeking solutions that meet your specific needs instead of the traditional needs of others. Monkey see monkey do may work for monkeyshines, but tis a piss-poor plan for bespoke casework, in other words.
How do I know this process works? I learned it from world-class architects. Spend a few million dollars of other people's money on architects and designers over 30 years and you too will be convinced. But don't take my word for it, look at history: the process described above is older than the pyramids of Giza; It helps you think; It makes you think. If you do it, your design capabilities will dramatically improve.
Key Performance Criteria
The following are some of the Key Performance Criteria I developed when designing the toolchest in question. If you are thinking about making a tool storage system, be it cabinet, toolchest, or pegboard, you will need similar criteria, whether you realize it now or not. Please observe that most of the items in the list below do not describe how the toolchest will look but rather what it must accomplish, so function dictates form. Notice also that, while it includes no concrete dimensions other than the maximum length of handsaws, it could well include actual overall dimensions, but those can be determined later.
Internal Dimensions: Long enough to house a self-contained sawtill with several 26" Disston No.12 handsaws stored inside along with other essential hand-powered woodworking tools (no powertools), and as wide as practically possible;
External Dimensions: Narrow and short enough to fit through Asian residential doors and up narrow stairways;
Depth Dimension: Deep enough to contain three sliding trays in the upper portion of the interior, all dimensioned to accommodate specific tools, and two chisel boxes stacked on top of each other in the lower portion below the sliding tills (the "dungeon"). And not so deep one can't easily reach to the farthest, deepest corners without having a 14 year-old girl's flexible joints;

Tool Access:

Tools used frequently to be quick to locate and easy to remove and replace without bending, kneeling, or shifting trays around;

Durability

: Tough enough to survive international moves, loading and unloading from trucks, ships, and containers by drunk, one-eyed tweakers using malevolent Cyberdyne Systems forklifts and predacious pallet jacks without being punctured, racked, or spilling the contents. Short-term toughness and strength, in other words.

Longevity:

Must last for many generations of constant use (minimum 200 years) in indoor situations without experiencing warping, structural degradation, rust, rot, or damage from insects and vermin. This criteria depends on the durability criteria listed above, but instead of just surviving short-term knocks and dings, it includes surviving long-term damage from within due to design failures and/or long-term infestation;

Sealing, Insulation & Security:

Seal tightly in all temperatures and humidity without relying on petroleum-based seals, and without the lid racking, warping, gaping, cracking, or binding, all the while protecting the contents from temperature swings, condensation, dust, bugs, rats, sticky-fingered pixies, and Darwinian shrinkage (pilfering);

Portability:

Light enough to be carried up stairs by two men when empty. Easily moved over flat surfaces by one man with a full complement of tools inside, and without marking or degrading interior floor finishes;

Tie-down and Lifting:

Can be secured to the walls or floor of a shipping container or moving truck, and lifted by crane quickly and easily and without employing complicated rigging or straps touching the wooden surfaces (straps and ropes tear things up);

Appearance

: Attractive and workmanlike in appearance with some subtle decorative details. No inlay, carving, intricate molding or other extravagances.
When planning your tool storage system, you will either develop your own key performance criteria, or fall into the trap of "Design by Default." Hopefully you will avoid the slimy whirpool of SDNS.
The criteria you decide on will be different from mine, but similar, just as your tools are different from mine but similar. However, I hasten to add that it would be a mistake to design a toolchest solely around the tools you own and use right now since those tools will change over the years. As someone who has plenty of "planning experience" (also read "made lots of mistakes") I assure you that "Future-proofing," meaning to provide "flexibility" and "adaptability" to deal with future changes in the tools you will store and the way you will use them, is always superior to a tidy but inflexible storage plan. For instance, while it is necessary to design rigid provisions for tools stored inside the lid to keep them from falling out, in most cases French-fitted trays are not an efficient long-term solution IMO.
While I have tremendous respect for successful ancient designs, the concept of imitating traditional details and features just for the sake of "historical correctness" was never a consideration for me because, like outhouses, straw roofs, blood-letting and ducking stools, some modern alternatives are superior to tradition.
In the next post in this series we will examine the durability and longevity criteria and the solutions I employed. We will also take a stab at the other criteria listed above in future posts.
YMHOS
If you have questions or would like to learn more about our tools, please click the "Pricelist" link here or at the top of the page and use the "Contact Us" form located immediately below.
Please share your insights and comments with everyone in the form located further below labeled "Leave a Reply." We aren't evil Google, fascist facebook, or thuggish Twitter and so won't sell, share, or profitably "misplace" your information. If I lie may I disappear forever into the whirlpool of indecision.
Other Posts in this Series: