I wanted a perfect ending. Now I've learned, the hard way, that some poems don't rhyme, and some stories don't have a clear beginning, middle, and end. Life is about not knowing, having to change, taking the moment and making the best of it, without knowing what's going to happen next. Delicious Ambiguity.

Gilda Radner
In previous posts in this series about hammers to use with C&S Tools's chisels, we looked at factors such as the type of hammer to use, the sort of face a hammer should have, how much it should weigh, and how to use hammers and chisel as a glorious dance team effectively. In this final post we will look at how the hammers can impact our health.
Health Matters
Swinging a hammer is a violent movement that places large, repetitive impact and vibration stresses on joints, tendons, nerves and muscles. These stresses can make our bodies stronger, or break them down. Carpel tunnel syndrome in office workers clicking away at computer keyboards gets all the attention, but hammers are much more likely to cause health problems. Before nailguns it was common for carpenters to have nerve damage in their hands and arms, but chopping dovetails with a pneumatic chisel is not an option, however.
When your humble servant was a young apprentice carpenter working in Las Vegas I wanted to be like the older more experienced carpenters on the jobsite that used shiny 32oz waffle-face Vaughn hammers to drive 16d nails through stacked 2×4's in a single swing (this was before the advent of nailguns and LGS studs). I got where I could do that. I still own that hammer, but like me it is no longer smooth and shiny. I have replaced the wooden handle 3 or 4 times. Would that I could do the same with my knees.
I barely remember him, but he was a young man with lots of energy focused on gaining respect and being productive. Fortunately, I was blessed to work on crews led by older guys with no ego left, whose joints ached (like mine do now), and who just wanted to get as much good work done as efficiently as possible each day until beer-thirty. What I learned from them went beyond wacking nails, and more about actually building things.
At first I wondered why the bosses would hire old farts when younger guys moved faster and got more work accomplished. What I learned, however, was that, while the old guys did not appear to be as active as the younger carpenters, at the end of the day they had always accomplished more actual work, and with less rework. It was difficult for the young man I was back then to accept, but the bosses new their business, including two important points:
"Fast" and "productive" are not the same thing (the tortoise and the hare principle, "Festina lente");
Rework takes more than twice the time and money to accomplish than doing the work right the first time.
These two principles are key to being a successful professional woodworker, so a forehead tattoo might help Gentle Reader to remember them. Just a suggestion….
None of those old boys I worked with used extra-long extra-heavy hammers because they knew that productive work required driving nails of different sizes in many different directions (not just straight down or straight forward) more accurately with fewer misses, something a heavy single-purpose framing hammer did not do well. They knew how to avoid wasted motion and time. They knew about rhythm.
They were not what could be called kindly gentlemen, but looking back I prefer to imagine they were looking out for me when they ordered me to "bring more 2×12's, quick now dammit," and "stop being a pain in the ass, kid." Ah yes, good times!
They were prophets too when they warned me that the stresses I placed on my hands, arms, knees and back when I was young and dumb and full of something may not hurt at the time but would hurt every day many years later. It truly pains me to admit it, but those crusty old farts might have been right.
So in memory of those curmudgeonly carpenters now sorting boards in the big lumberyard in the sky, let me summarize three pieces of profound wisdom they taught me. Do with them as you will. If you still have room, you might want to add them to that forehead tattoo you've got going (ツ)。
First, strive to use your hammer efficiently with minimum force, minimum wasted motion, and minimum stress on joints and tendons. Or as the old boys put it: "less swingin more hittin."
Second, use an efficient hammer of the right type and weight that will get the job done without damaging your joints and tendons.
And third, stop being a pain in the ass.
Just be thankful that I am kinder than those crusty critters were and will tell you clearly in words what they communicated to me only with grunts, curses and boots while chewing on stogies and chortling as they watched me struggle with concrete form-work 16 feet in the air like the proverbial amorous monkey with his football. Yes, love was in the air…
Indeed, just to prove what a sweetheart I am, here are two more pieces of detailed advice specifically related to hammers: First, determine the style of hammer and weight that works best for you and the work situation. This will take experimentation.
Second, make handles for your hammers that suit your body and the combined natural frequency and the work you use them for instead of settling for the usual one-size-fits-nobody hammers hanging like noxious neon-colored plastic fruit on the walls of big-box retailers.
This last point will be the subject of another series of future articles.
That forehead tattoo is down past your chin by now, I suppose.
Series Summary
For such a simple subject this series has been rather long. Let me summarize what you should take away:
Use a steel hammer to strike Japanese chisels instead of a mallet made of wood, rawhide, rubber, plastic or brass;
Use a hammer with a flat, polished face to strike your C&S Tool's chisels for greater work efficiency increased tool longevity;
Through experimentation, determine and use the hammer weight(s) that best compliments the chisel's weight and width, the hardness of the wood, and the natural frequency of your hand and arm;
Make a handle for your hammer that follows sound ergonomic principles (versus marketing hype), fits your body, and helps you work with greater speed and precision. This series of posts about designing and making a handle should help;
Less swingin more cuttin;
Cut the wood with a sharp blade instead of beating it to slivers and prying them out with a sharpened screwdriver;
Control your chisel's depth of cut to prevent the cutting edge from binding in the wood, slowing the work down, and dulling the chisel;
Do the "chisel cha-cha" but never the "chisel wiggle;" Just don't.
Don't use the chisel to lever out waste, but instead flick waste out of joints with a quick twist of your wrist without slowing down or setting aside chisel or hammer;
Work to a rhythm to maintain your cutting pace and focus.
Thank you for reading this series of articles. Until we meet around the water can next, I have the honor to remain,
YMHOS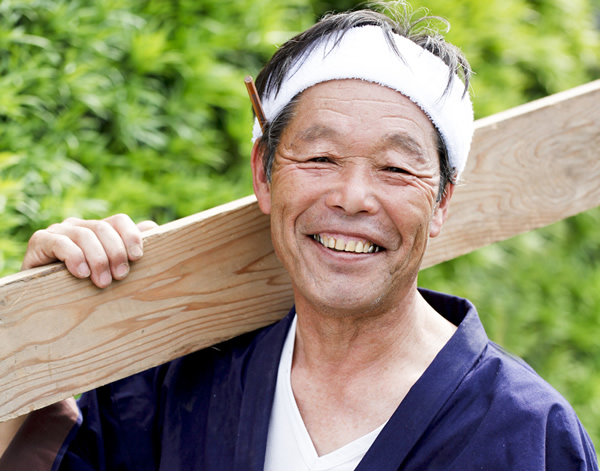 If you have questions or would like to learn more about our tools, please click the "Pricelist" link here or at the top of the page and use the "Contact Us" form located immediately below.
Please share your insights and comments with everyone by using the form located further below labeled "Leave a Reply." We aren't evil Google, fascist facebook, or thuggish Twitter and so won't sell, share, or profitably "misplace" your information. If I lie may my forehead tattoos melt.
Other Posts in this Series "Hammers to Use With Our Chisels"