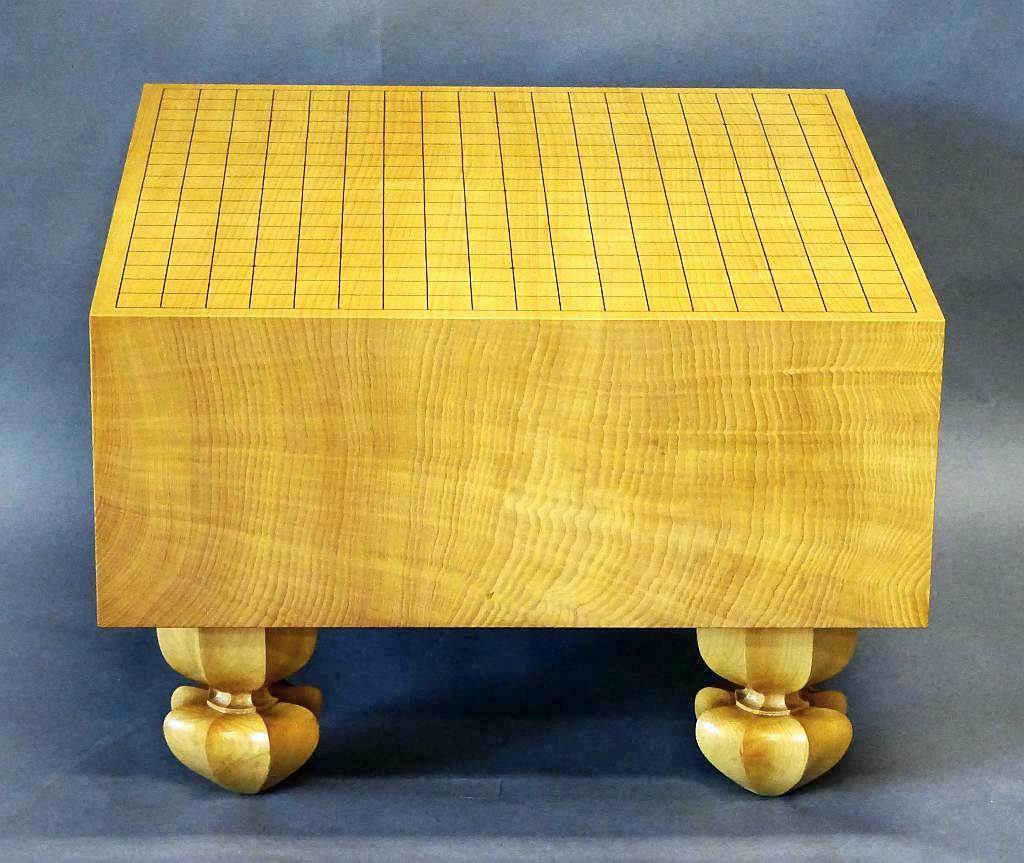 This life's hard, but it's harder if you're stupid.

George V. Higgins, The Friends of Eddie Coyle
In previous articles in this series about the characteristics of the hammers Beloved Customer should use with C&S Tools' chisels, we looked at factors such as the type of hammer, the sort of face it should have and how much it should weigh. We even examined ways to use our chisels and hammers as an efficient but dangerous team when cutting mortises, and how to avoid the dreaded chisel wiggle. Your humble servant trusts it was a footloose and gleeful read.
This time your humble servant will delve a little deeper into how to deploy a hammer and chisel team.
The photos above and below are of gameboards, and while gameboards are not really the subject of this post, these photos illustrate an aspect of precise work with chisel and hammer intended not to create a shape to please the eye, but an artistic sound to improve concentration. Perhaps you never have thought about using a chisel to make beautiful sounds, but many of our Beloved Customers that make musical instruments professionally are focused like a laser on this very objective. I hope you will find this little article amusing.
Natural Frequency
Much hammer and chisel work performed by professional woodworkers is repetitive with motions repeated thousands of times in a single day, each motion consuming time and energy, hopefully with precision and speed. Are time, energy, precision, and speed important to you? I propose that "Sure and steady wins the race," sooner and more efficiently than a 2lb steel woodpecker on meth. If these factors matter not to you, then let me know and I will include some colorful bubblewrap in your next order for entertainment purposes.
If you studied pendulums and harmonic motion in physics classes you are aware that every moving object, from watch balances, to buildings, to mountain ranges (yes, mountains wiggle) have a natural "frequency" that defines the vibration of that object when subjected to specific forces. This reliable characteristic is why both mechanical clocks and a quartz crystal timepieces can keep accurate time. Like the pendulum in a grandfather clock, within a certain range of energy input, the longer and heavier an object is, the longer it's natural frequency is likely to be.
In the case of hammer work this means that a man with a long, heavy arm and hammer combination will naturally swing a hammer cyclically slower than a man with a shorter, lighter arm/hammer combination. That does not mean one is better than the other, it just means that an arm/hammer combination will work most effectively if the assembly's natural frequency is worked with instead of fought against.
There are several ways to reliably adjust this natural frequency, for instance changing the weight of the hammer/chisel combination, or changing the length of the hammer handle. The closer the hammer's weight and length are to the ideal for a particular arm/chisel/wood combination the easier it becomes for us to consistently adjust the assembly's frequency and rhythm of the cutting process while controlling the impact force and thereby the depth of cut.
Rhythm
So let's say we have the hammer/chisel/wood/arm combination (or saw/wood/arm combination) where we need it to be and we start cutting wood in a repetitive motion. If we keep this motion consistent, like a clock pendulum, we will develop what in music is called "rhythm," a phenomenon deeply rooted in the human beast. Rhythm is critical to cutting speed and precision. Anything that breaks that rhythm other than the job being completed is counterproductive.
Rhythm has psychological benefits too because it helps us to maintain focus and thereby accomplish more work quicker and more consistently.
But how does one maintain rhythm when cutting mortises? Perhaps you have an internal metronome. If not, it may help to take advantage of an extremely ancient tool called the "work song," later called the "sea shanty." These were songs sung by men and women working in groups to coordinate and make more efficient their physical labor, whether planting rice seedlings in flooded fields, pushing wagons over mountains, dragging logs through forests, or pulling soggy ship anchors up from the depths. If the song is in your head instead of just your ear you can easily adjust the song's rhythm to match the natural frequency of your body and your tools.
I hum a work song when I do repetitive chisel work. I suppose three of my favorites are "What will we do with drunken sailor," "The Wellerman," and "Roll the Old Chariot Along." There are also lots of old plantation and work gang songs that work well. Three modern tunes I find myself humming sometimes are "Señorita," "Havana" and "Poker Face," depending on my mood. Here is another, more unusual version by an entertaining German polka band.
While the six songs listed above certainly illustrate the exquisitely refined taste in music your servants at C&S Tools possess in buckets and barrels, there are a few points I need to make. First, the words don't matter at all. Second, the tune doesn't matter so long as you like it, it isn't tedious, and you can adjust the tempo in your mind's ear to help maintain the rhythm of your chisel work. And third, Spanish-language novellas are best avoided. (ツ)
Just so there's no confusion, unlike Miss Germanotta, I don't wear a sequin bikini and white Gestapo hat when I hum Poker Face while sawing wood or chopping scarf joints. If I shaved my legs and trimmed my beard I am confident I would look devastating in such an outfit, but I must refrain for some of my chisels are quite sensitive in matters of decorum. Don't hate me because I'm beautiful (ツ)。
Summary
The main points I wanted to make in this article can be summarized as follows:
Whether you realize it or not, your chisel, hammer, and body have a natural frequency that you can either work with to your advantage, or fight against;
Using the principles listed in earlier posts in this series you can develop a chisel/hammer combination that balances well with your body, adjusting your natural frequency to improve your productivity and precision;
Develop a rhythm when doing repetitive work that compliments your natural frequency and that helps you maintain both focus and a steady wood-eating pace. Work songs really help. Sequin bikini, Ray Bans, and facial iron mongery are optional.
Well that's enough German polka music and doggie apparel for now. In the final article in this series we will examine some health matters related to hammers. Y'all come back now, y'hear.
YMHOS
If you have questions or would like to learn more about our tools, please click the "Pricelist" link here or at the top of the page and use the "Contact Us" form located immediately below.
Please share your insights and comments with everyone by using the form located further below labeled "Leave a Reply." We aren't evil Google, fascist facebook, or thuggish Twitter and so won't sell, share, or profitably "misplace" your information. If I lie may all the sequins fall off my lederhosen!
Other Posts in this Series "Hammers to Use With Our Chisels"