By concentrating on precision, one arrives at technique, but by concentrating on technique one does not arrive at precision.

Bruno Walter
We would like to introduce some excellent tools made by a company called Matsui Seimitsu Kogyo located in the city of Sanjo in Niigata Prefecture in Japan. We have been using this company's products for many years and have started carrying a few by popular demand. The time has come to share these with our Beloved Customers in general.
Matsui Seimitsu Kogyo translates to "Matsui Precision Industries," but your humble servant is just going to call them Matsui Precision. The company has been around for over 100 years. They may not be the largest manufacturer of precision tools in Japan, but their reputation is unsurpassed.
Allow me to digress for a moment while I grind these oak galls to make some ink. Just about out, you see.
Anyway, as you can probably tell from my posts to this blog so far, and which will become even more obvious in the future, I love ancient tools and learning how beautiful work was done by determined people using basic, even crude tools. But I am also fond of excellent refined handtools that help me do a better job more efficiently. I am always on the lookout for such tools, and this post is about one such tool I discovered. One thing I like about this tool is that, while it is essentially unchanged from the days when Noah was knee-high to a grasshopper, Matsui Precision has subtly improved the ancient square in ways that are not immediately obvious. For one thing, it really is a "Precision Tool," even though you wouldn't think so just by looking at it.
The idea of using "precision tools" for woodworking is offensive to some. I have seen online discussions about using precision tools for woodworking induce psychotic events in some amateur woodworkers. Perhaps the very thought of such tools triggers hallucinations of digital micrometers swooping through their dreams while pissing down on the eternal beauty flowing from their masterful hands. Or perhaps they imagine the smelly poor-quality Chinese-made tools they buy in bundles from Harbor Freight to be more expressive of their artistic intentions than the cold precision tools of the sort less artistic machinists use. To the former I say "Don't drink alcohol with your medications." To the latter I exhort: "Extract thy head from thy nether regions and behold the light of civilization!"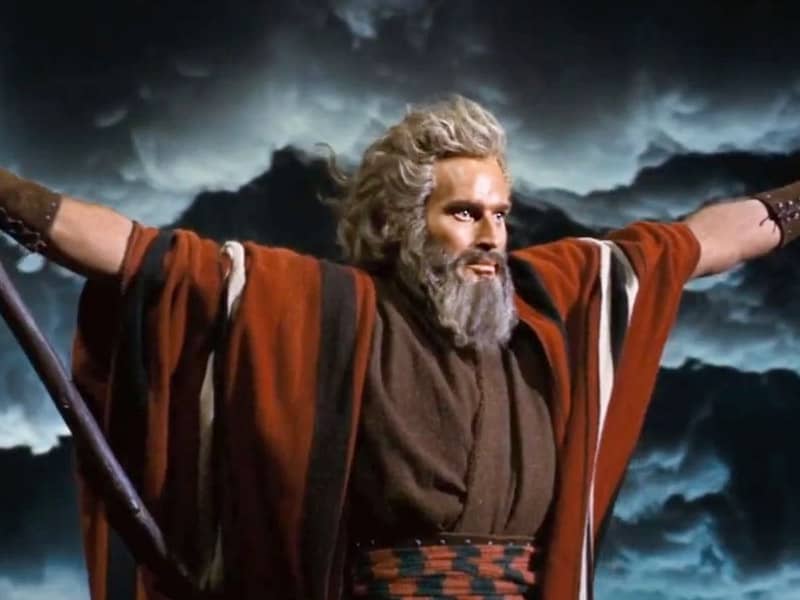 Anyway, that's enough free psychoanalysis. Let's get back to Matsui Precision Squares.
They have six distinct advantages over almost any other simple square you will find:
Precision:

Unlike any square ordinarily available to woodworkers, these are manufactured and certified in accordance with Japan Industrial Standards (JIS). The relevant standard is JIS B7516 (2005). The hardened steel model (SY Series) is rated Grade 1, and the graduated model SM Series) is rated Grade 2. Accordingly, these squares precisely measure 90°. Why should you care about a certification? Take it from me, a guy that regularly does quality inspections of not only manufacturer's products but of their factories and workshops, both in Japan and abroad, as part of his day job: It means something for a manufacturer to have a nationwide standard to meet, especially in a quality-conscious country like Japan. Of all the handtools you own, which ones are made according to any recognized, independent standard? The MP square will pass JIS Standards. We guarantee it.

Lightweight and Handy:

You will not find a precision square lighter in weight or handier anywhere. The blade (long leg) and stock (short leg) are relatively thin, light in weight, and handy to use, unlike machinist's squares and combination squares with their thick, heavy, clumsy, flat stocks and blades which make it difficult to see light showing between them and the workpiece. The Matsui blade is relatively thin making the square easy to use for woodworking.

Durable:

The stock and blade of both SY and SM series tools are joined by spot welds, unlike all but the most expensive machinists squares; Not a compression joint, not glued, not bolted, not pinned. They are not indestructible, of course, but the stock or blade will bend or melt before this connection fails.

Corrosion-Resistant:

both blade and stock are stainless steel so they won't rust even if used and stored in constantly humid conditions, even if you have sweaty hands. Remember, rust makes surfaces rough and ruins tolerances.

Hardened:

This feature is most important in my opinion. The blade and stock of the SY series squares are hardened, a very unusual feature. For the woodworker, this means that the blade will better endure the scraping and shaving action of steel scribes and heat-treated marking knives used in layout, and will stay straighter much longer than all but the most expensive machinist's and diemaker's squares.

Relief Cut:

The stock has a small half-circle notch cut into where it meets the blade to prevent wood shavings etc. from jamming between the blade and/or stock preventing them from making clean contact with the workpiece ruining accuracy, an important detail indeed.
In short, the Matsui Precision square will help you do better woodworking, easier, and for many years.
We carry two models of Matsui Precision squares. The first is the SY Series pictured below, with a hardened stainless steel blade but without graduations (millimeter marks). The blade is hardened to Rc54~57 and the stock to Rc49~52. This is the tool we use and recommend for layout using a marking knife.
The SM series is different from the SY Series in three ways, reflected in the lower price. First, the blade is not hardened. Second, it has deeply etched graduations (not laser etching) which are perfect for using with a scribe or marking knife because the tool's tip can get into the graduation for positive indexing. And third, the level of precision is one level lower at JIS Grade 2. The graduations include a √2 scale useful for determining the diagonal distance of a square by measuring a side.
If you are tired of squares that aren't square, that are bulky, heavy, and clumsy to use, that are destroyed by a single drop, or that get eaten alive by your marking knife or scribe, then you should give these a try. You'll never look back.
If you would like to purchase one, please inquire using the form below.
| | | | | | |
| --- | --- | --- | --- | --- | --- |
| Product ID | Nominal Size (mm) | Blade l | Stock l | Stock t | ¥ Price |
| SY-5 | 50 | 52 | 40 | 8 | 6,270 |
| SY-7 | 70 | 72 | 56 | 8 | 6,270 |
| SY-10 | 100 | 105 | 70 | 8 | 6,270 |
| SY-15 | 150 | 202 | 99 | 8 | 6,820 |
| SY-20 | 200 | 252 | 122 | 8 | 8,690 |
| SY-25 | 250 | 252 | 148 | 10 | 12,320 |
| SY-30 | 300 | 302 | 176 | 10 | 15,180 |
Matsui Precision Hardened Stainless Steel Squares (w/o graduations)
| | | | | | |
| --- | --- | --- | --- | --- | --- |
| Product ID | Nominal Size (mm) | Blade l | Stock l | Stock t | ¥ Price |
| SM-5 | 50 | 52 | 40 | 8 | 3,080 |
| SM-7 | 70 | 72 | 56 | 8 | 3,080 |
| SM-10 | 100 | 112 | 70 | 8 | 3,080 |
| SM-12 | 120 | 140 | 85 | 8 | 3,080 |
| SM15 | 150 | 170 | 100 | 8 | 3,300 |
| SM-20 | 200 | 225 | 120 | 8 | 4,840 |
| SM-25 | 250 | 275 | 145 | 10.5 | 6,820 |
| SM-30 | 300 | 325 | 173 | 10.5 | 8,800 |
Matsui Precision Stainless Steel Squares (w/ graduations)
YMHOS
Links to Articles About Other Matsui Precision Tools:
If you have questions or would like to learn more about our tools, please click the "Pricelist" link here or at the top of the page and use the "Contact Us" form located immediately below.
Please share your insights and comments with everyone in the form located further below labeled "Leave a Reply." We aren't evil Google, fascist facebook, or thuggish Twitter and so won't sell, share, or profitably "misplace" your information. May my square always lie to me if I lie to you.